Descrição
Hobbywing XERUN AXE540 2300KV-FOC Sensored Brushless System for 1/10 Scale Rock Crawler
HOBBYWING XERUN AXE540-2300KV FOC SENSORED BRUSHLESS COMBO
The new HobbyWing XERUN AXE Sensored Crawler ESC has features not seen before on a crawler/trail ESC. With features like the new FOC technology, professional drag break, innovative sensor port and bluetooth connectivity.
The new sensor technology has changed the feel, performance, and overall tune-ability of the new Axe ESC and Motor in ways some have never experienced. Field-Oriented Control (FOC) is the name of this new tech, and is something all new to the scale trail, rock racing, and RC world in-general. This new style of sensor allows extremely accurate control and sensing of the motor while maintaining performance and reliability. The ESC is able to match the RPM of the motor to your throttle position under all driving conditions giving improved downhill driving and complete control.
The Built in connectivity means exactly that, the Xerun Axe ESC has bluetooth built right in so nothing extra is needed to access the ESC's complete on board programming but your smart phone device and the free Hobbywing app from your app store.
If you have the ultimate crawler, pair it up with the ultimate crawler ESC.
XERUN AXE HIGH DRIVING EFFICIENCY
The Xerun Axe has an extremely efficient design, which comes from a combination of new methods. The FOC sensors provides significant improvements to the overall motor performance when compared to standard brushless setups. The gives dramatically increased runtime while maintaining exceptional levels of power and response.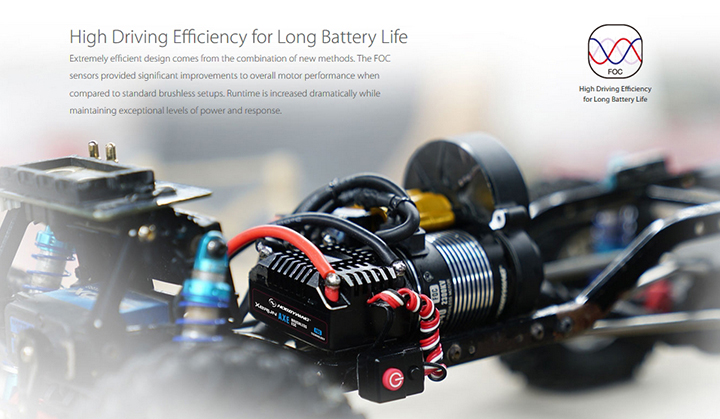 XERUN AXE IP-67 FOR ALL WEATHER
The Xerun Axe takes weatherproofing to a new level with the IP-67 waterproof rating. The completely sealed ESC combined with a robust heatsink case design ensures the ESC is ready for anything you throw at it. It combines a completely new sensor harness meaning there are no messy extra steps to make your system waterproof.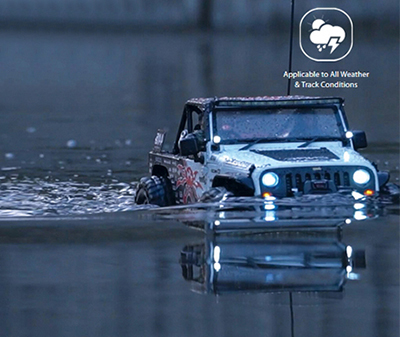 XERUN AXE PROFESSIONAL DRAG BREAK
The Hobbywing Xerun Axe features a drag brake rate and also drag brake tuning. This allows scalers to adjust not only the hill/hold/drag brake, but also how quickly the brake applies so when driving at higher speeds you don't get sudden jerks or stops when releasing the throttle. The drag brake itself is super charged, and able to be run at extremely high levels. Compared to a standard crawling brushless setup, the drag brake in the Axe System can be rated at 200% in comparison.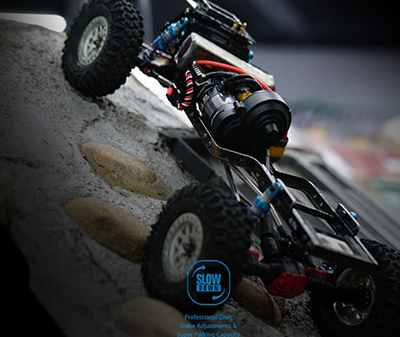 XERUN AXE INNOVATIVE SENSOR PORT
The Xerun Axe features an all new sensor harness which is more than just water proof, it will take on all the elements from water to mud and dirt/dust. There is no need for anything extra as it is o-ring sealed and uses a screw together design to ensure it won't come loose or become exposed to the elements.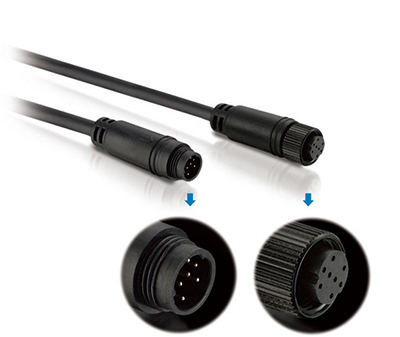 HobbyWing Xerun Axe Features:
-Intelligent torque output & closed-loop speed control for increased control
-High drive efficiency for longer runtimes
-Built-in bluetooth for connecting to the mobile APP directly (IOS and Android)
-Innovative sensor port
-IP67 waterproof
-Professional drag brake adjustments & drag break tuning
ESC Spec Check:
-Scale: 1/10th
-Brushed/Brushless: Brushless
-Sensored/Sensorless: Sensored FOC
-Waterproof: YES (IP67)
-Cont./Peak Current: 60A/360A
-Input: 2-3S LiPo/6-9 Cell NiMH
-BEC Output: Switch Mode:6V/7.4V@3A
-Input Wires: Red-14AWG-200mm*1 / Black-14AWG-200mm*1
-Output Wires: No
-Input Connectors: XT60
-Output Connectors: No
-SET Button on ESC: Not Supported
-LED Program Box: Not Supported
-LCD Program Box: Not Supported
-WiFi Module: Not Supported
-Bluetooth Connection: Supported
-Size: 47.4 x 36.2 x 24.6mm
-Weight: 82g (w/ Wires)
The new Hobbywing XeRun AXE motors have been specifically adapted to run with the XeRun AXE FOC speed controller and can only be used with the XeRun AXE ESC.
The motor is built with the Hobbywing patented "Staggered Pole" rotor design, this results in the 4-pole motor having an extremely low cogging effect and super small torque ripple. Due to the low cogging effect the motor has a super soft start up and better response at low speeds.
The XeRun AXE motor and controller are connected via a special waterproof sensor plug, which is water and dust proof due to the O-ring and screw together design.
XERUN AXE MAGNETIC ENCODER
The Xerun Axe has a high precision magnetic encoder to ensure constant precise information is fed back to the ESC. The improved information results in better performance and efficiency than a standard "hall" type sensor.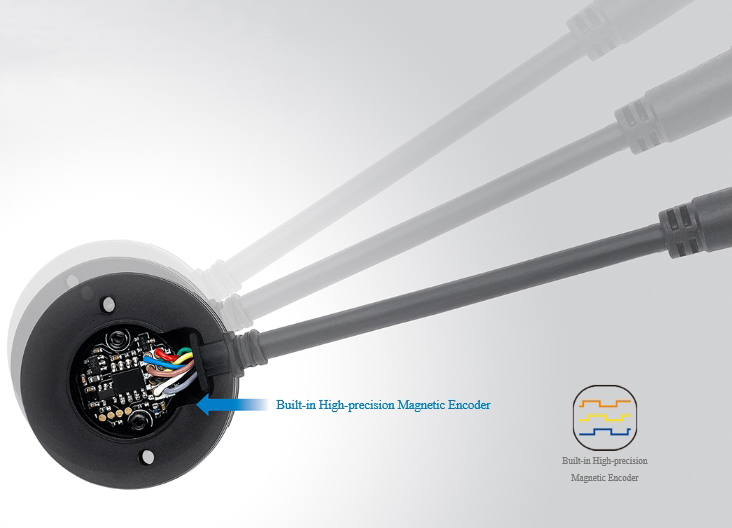 XERUN AXE STAGGERED POLE
The Xerun Axe has an extremely efficient design featuring a patented "Staggered Pole" rotor and new sensor design. This gives smoother operation with reduced cogging, very clean and consistent deceleration, smoother brakes and smoother all round power delivery.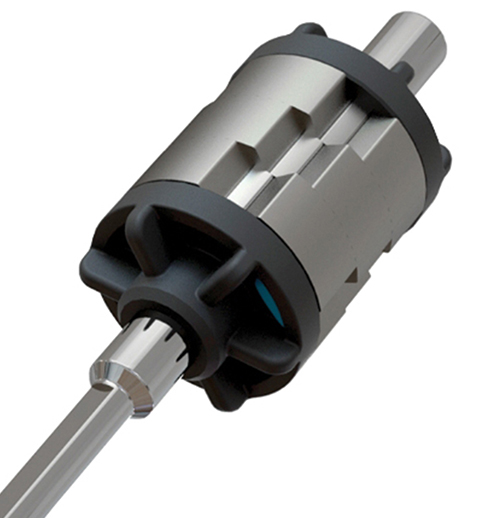 HobbyWing Xerun Axe540 Features:
-FOC (Field-Oriented-Control) for super linearity and high torque
-Patented staggered pole rotor design for ultra-low torque ripple
-Built-in high precision magnetic encoder
-Suable for all weather and track conditions
Motor Spec Check:
-Scale: 1/10th Rock Crawler
-Brushed/Brushless: BL
-Sensored/Sensorless: SD FOC
-Waterproof: YES
-KV Rating: 2300KV
-Input: 2-3S LiPo/6-9 Cell NiMH
-No Load Current: 1.5A
-Outer Diameter: 36.0mm
-Length: 48.8mm
-Shaft Diameter: 3.17mm
-Shaft Length: 13.3mm
-Weight: 173g